COMPANY / PHILOSOPHY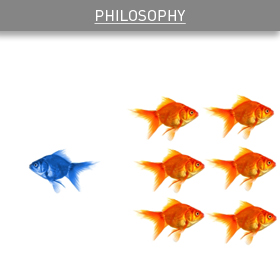 Solely because others are moving in a certain direction it must not be necessarily the right way. We love to be different than the others
andour solutions are always unique for our clients.

Our clients are mostly investors as well as international institutions who mandate us to implement a technology project or to organize
the set-up of a new industrial branches in a local region or globally, respectively. These undertakings can be about the planning of an
alternative Drink Water Production, the installation of a Wind Park, the set-up of the entire Aviation Industry in a country or other
similar projects. Furthermore, we also provide to our investors our own home-made innovative technology concepts promising an
evident seminal as well as high economic potential.

As a global company we know the needs and the different mentalities of our respective clients. We also do know that, no matter how good
and well-structured a concept might be, sometimes it is still not accepted by the client. It is essential to consider any "supposedly insignificant detail" during the whole process of the concept development. This has to take place without leaving a void and from the creation of the idea through its organizational implementation to the point of its economic functionality.

This is why we always offer a holistical strategy planning. We provide the idea, implement it efficiently and take care of any detail,
how marginally it may be. Furthermore, we obtain administrative authorizations as well as technical approvals when ever required.
We appoint teams of experts and coordinate them within corresponding projects globally. We support and accompany our clients
even a long time after the implementation of a project when already turnover is being generated.

Our company has its strong point in the incomparably broad international network consisting of partner companies, experts on different
fields as well as investors. Depending on the competencies and expertise required in a project our teams of experts can be appointed interchangeably. The cooperation with external partners provides not only an invaluable flexibility for us.
It also enables a successive allocation of resources for our clients.